I remember being a child and always having a book in my hands. During math class I would read my book with it propped open inside my desk and the teacher never knew. Any vacation trips we would take as a family I would always bring a book to read and not much has changed. I always have a book on the go with a to-be-read list a mile long. I thought I would share with you what I am currently reading in 2017.
November 9: A Novel
By Colleen Hoover
I have heard great things about Colleen Hoover's novels and I decided to give them a try.
November 9: A Novel
is about a girl named Fallon who meets an aspiring novelist, Ben before leaving the city. Each year they meet on the same day and discuss their lives until Fallon starts to wonder if the stories are meant for a novel or if they are genuine.
Scrappy Little Nobody
By Anna Kendrick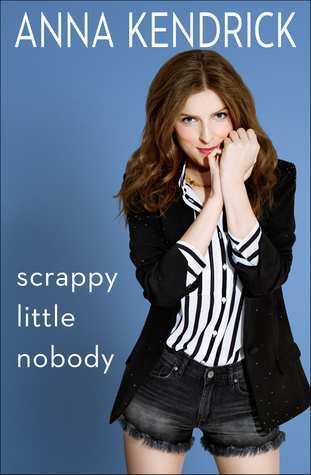 A few years ago Tina Fey wrote
Bossy Pants
and then Mindy Kaling came out with her novel,
Is Everyone Hanging out Without Me?
and I loved them. Amy Poehler wrote
Yes Please
and I became hooked on reading autobiographies of celebrities. You can imagine my excitement when one of my favourite actresses, Anna Kendrick, wrote an autobiography and it quickly went on my Christmas Wish List. Anna comes at her life with sarcasm and wit like no other I have read. Truth and honesty are a huge part of why I love reading
Scrappy Little Nobody
, she doesn't try to be the good girl and she describes being a teenager with such accuracy. Kendrick's best writing came out when she discusses being a child actor and being on the set of
Camp
.
Scrappy Little Nobody
will be on my bookshelf along with my other favourite celebrity autobiographies.
Fantastic Beasts and Where to Find Them: The Original Screenplay
By J. K. Rowling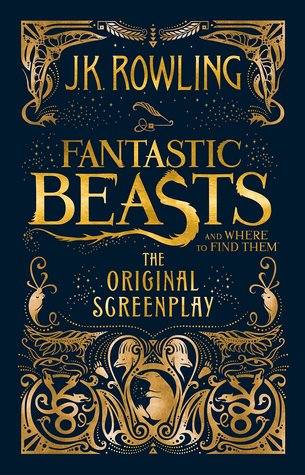 I pre-ordered this screenplay before the movie came out in November but I didn't get a chance to read it until early January. I loved the movie with Eddie Redmayne and I have to say, reading the screenplay was even better. I have a better sense of the different beasts that were shown in the movie and I have a clearer understanding of what an obscurial is. If you loved the movie
Fantastic Beasts and Where to Find Them
then you will love the screenplay and it will look great on your bookshelf with all of your Harry Potter books.
A Little Life
By Hanya Yanagihara
I have yet to read
A Little Life
but I have heard so many great things about the novel that it is on my To-Be-Read list for 2017. I have read that it is about four young adults who move to New York and their trials and tribulations. People have told me that it can be sad at times but that the novel is life changing so I am looking forward to reading it.
If you have read any of the books on my Current Reads list then let me know your thoughts in the comments below. If you haven't heard of any of the novels list please post a book recommendation for me to check out in 2017!
Xo. Tara Berries